FOX Business Network will debut a pair of programs, "The Big Money Show" and "The Bottom Line," deal with critical financial issues on Monday.
"The Big Money Show" with Taylor Riggs, Brian Brenberg and Jackie DeAngelis, which will air each weekday, kicks off at 1 p.m. ET. The ensemble offers breaking financial news and analysis with the co-hosts' unique blend of knowledge on economics, markets, and policy.
"The Big Money Show" executive producer Amanda Fortunato said the program will focus on issues that truly matter to everyday people.
"Our audience is definitely families in America," Fortunato told Fox News Digital.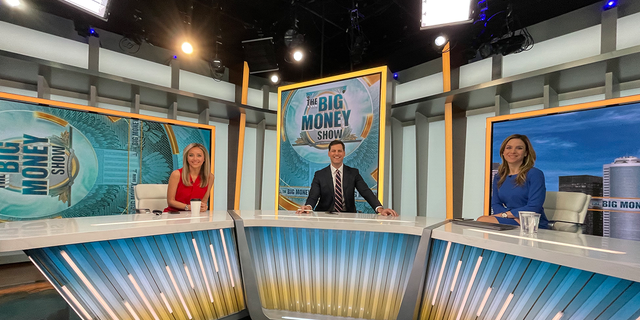 "We say 'Main Street, not Wall Street,' everything that happens on your street. So those are going to be the issues that we're focusing on," Fortunato continued. "It's going to be a fun, fast-filled hour with business topics from the biggest news of the day to all of the watercooler topics that people are talking about."
The show will allow Brenberg to share his perspective on why free markets are always the solution, while DeAngelis's proficiency in energy and commodities will help guide viewers through the current economic hardships. Riggs, who has a background in breaking market news, can unpack complicated issues and help viewers make the sound financial decision with the most up-to-date information available.
Fortunato said the trio quickly developed a natural chemistry that became obvious during recent rehearsals.
"It fit, it clicked," she said. "It was like, 'Oh, we've got something here. This is going to be good.'"
Fortunato's ultimate goal is for "The Big Money Show" to emerge as must-see TV for investors and anyone interested in finance.
"I want it to be appointment viewing," she said. "I was people to come home and say, 'Oh, I have to see what Brian says about this. I have to see Jackie's take on this energy policy of today, I have to check in and see what Taylor is going to say.'"
Later on Monday, Dagen McDowell and Sean Duffy "The Bottom Line," which airs each weekday at 6 p.m. ET. The show is intended to round out the business day programming by examining polarizing issues across the business and political worlds.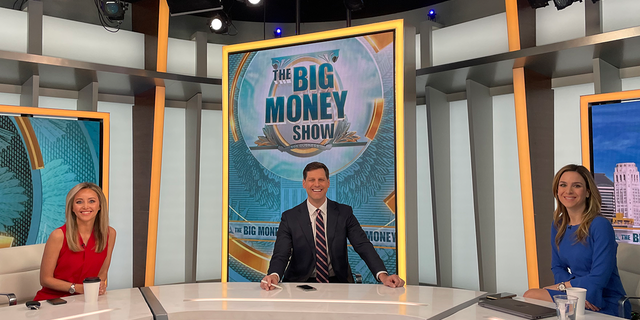 "The Bottom Line" executive producer Jaimie La Bella said planning and creating the new program has been "so exciting" and she's eager for Americans to see what she's been working on.
"We can't wait to take our viewers on this journey with us. We're covering the kitchen table topics that matter most to Americans," La Bella told Fox News Digital.
"We find the meat. The issues that matter most to you and your families," La Bella continued. "A mix of money, politics and perspective."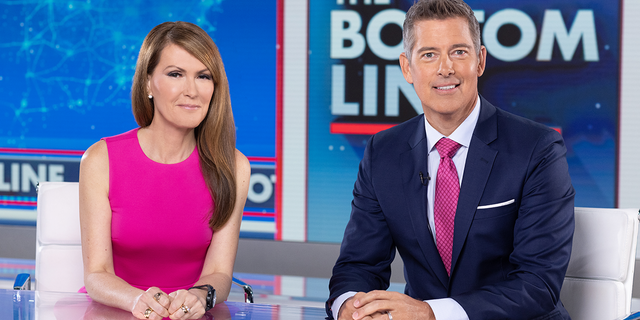 "The Bottom Line" pairs McDowell, who joined the network when it launched in 2007 and has been a fan favorite for over a decade, with Duffy, a former five-term Wisconsin congressman. Duffy's time in public office largely focused on budgets, taxes and regulations, giving him unique perspective of dealmaking within Washington.
As part of the revamped schedule, "The Evening Edit with Elizabeth MacDonald" will move to 5 p.m. ET and will continue to air at noon ET.